2018 January Mayor's Column
2018 January 31
Kizugawa City 3rd City Finance Reform Outline Report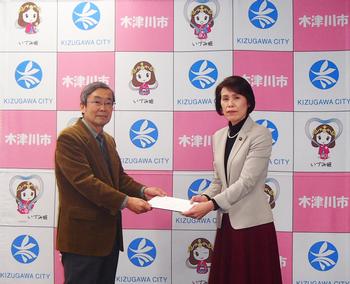 The city received a report from the Kizugawa City Finance Promotion Association regarding an outline of finance reform in the city.
Referencing this, I will continue to strive for a financially healthy city to leave to future generations.
---
2018 January 29
Opening of Child Support Center Takarabako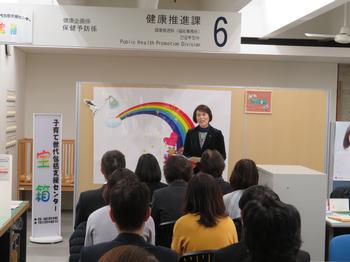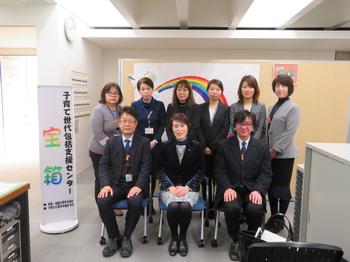 In order for city mothers to be or current guardians to get familiar with the services provided by the city, the Health Promotion Department in Kizugawa City Hall set up a Child Support Center named "Takarabako."
We welcome you to stop by for a visit!
---
2018 January 28
4th Kizugawa City Hands-on Culture Lecture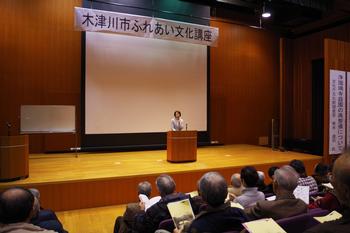 At this year's lecture, discussions concerning the restoration of Joruri-ji Temple's garden and talks about the Yamatai and Yamato in Japanese history were held.
It was very intriguing to hear about the history of Kizugawa City and its cultural properties. In striving for better community development, I hope to spread this interesting part of our city to others.
---
2018 January 28
4th Run Through History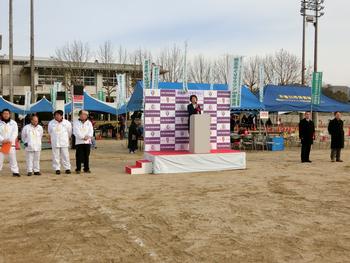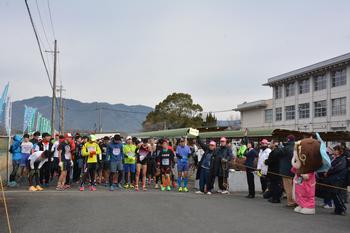 Many participants from all over the country, as far as Tokyo and as old as 77, came to run in this year's Run Through History.
Thankfully, the weather was great and I think the runners greatly enjoyed racing through scenery of the Tono area.
---
2018 January 15
2018 Keihanna Science City New Year Assembly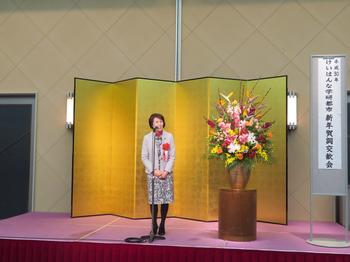 I provided New Year greetings at the Keihanna Science City New Year Assembly.
In a time some are saying is the 4th Industrial Revolution, I hope the Keihanna Science City undertakes developments that attract attention world-wide.
---
2018 January 14
3rd Kabutodai Area Tondoyaki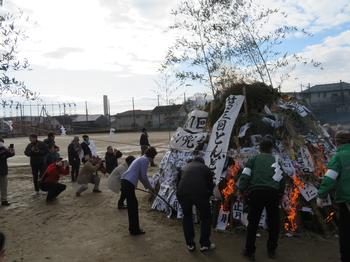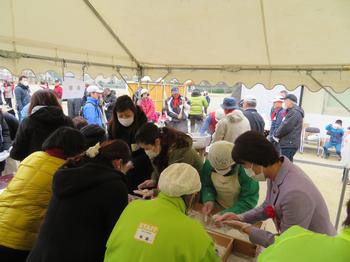 I made an appearance at the Kabutodai area's Tondoyaki festivities.
It was a wonderful event and Kabutodai residents of all ages seem to have had a fun time!
---
2018 January 13
Yamashiro New Year Youth Assembly 2018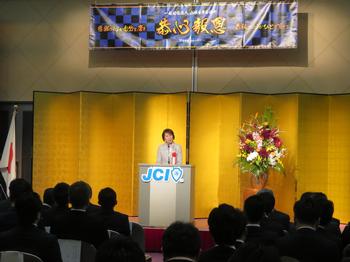 I attended the 2018 Yamashiro New Year Youth Assembly.
I expressed thanks for their participation in making our city an energetic and comfortable place to live, and following the student produced saying "Making Our City Better With Our Own Hands."
---
2018 January 13
Nara City Rinia Festival in Aeon Mall Takanohara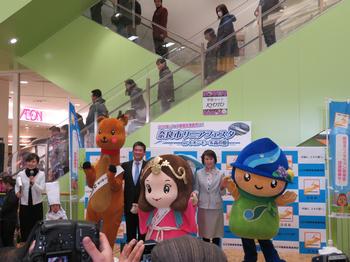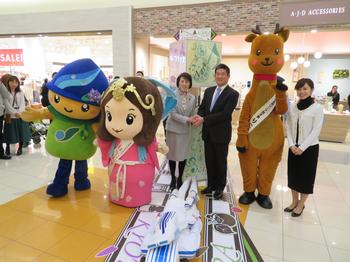 I participated in the Nara City Rinia Festival at Aeon Takahonara Mall and a live talk show with Nara City Mayor Motonobu Nakagawa and local celebrity Yukino Saito.
I expect the stations built near Nara according to the central bullet train construction plans will contribute to the development of the Kansai Science City Project and Kizugawa City.
---
2018 January 12
Nara City – Kizugawa City Joint Cooperation Pact Signing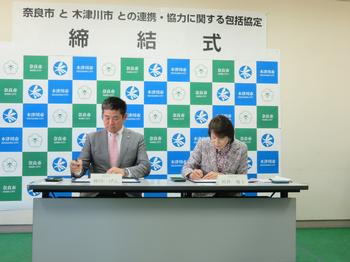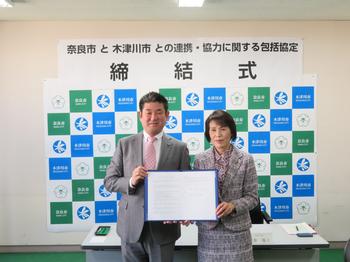 On this day, I signed a cooperation pact with Nara City.
This pact establishes Nara City and Kizugawa City, neighboring municipalities in the Kansai region, as cooperative partners in community development. I believe this agreement will allow us to continue offering and improving our city services for our citizens.
---
2018 January 7
Kizugawa City Coming of Age Ceremony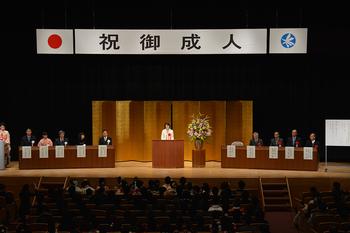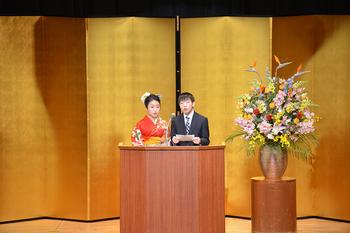 This year's Coming of Age Ceremony was held at Keihanna Plaza with 717 young adults participating in the important celebration.
I hope that these young adults hold their hometown Kizugawa City close to their hearts and with pride as they work hard and do what they need to do to achieve their dreams.
---
2018 January 7
Kizugawa City Fire Department First Deployment Ceremony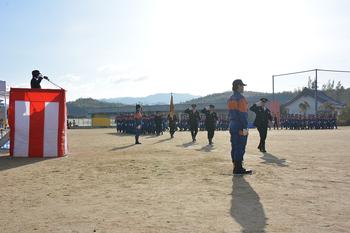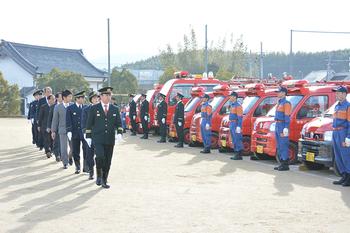 With Department Chief Shiro at the helm, the Kizugawa City Fire Department held a ceremony for its first deployment of the year at Kunimidai Elementary School.
Let's prepare ourselves for a natural disaster event by cooperating with the fire department and each other in disaster prevention efforts, and commit to making our city disaster ready.
---
2018 January 4
New Year Address for City Hall Employees
I provided the New Year address to our city hall employees, asking them to pool their skills and share their knowledge with each other to fulfill the many great responsibilities to our citizens.
To see the content of my address, please visit the "a word from our mayor" page.
登録日: 2018年1月11日 / 更新日: 2018年2月22日