2017 October Mayor's Column
2017 October 27
Hyogemono Exhibition Kizugawa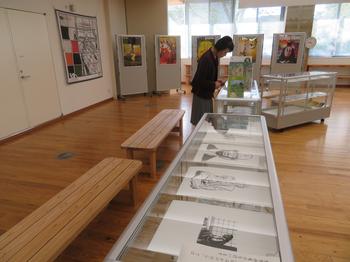 A panel exhibition of the award-winning manga "Hyogemono" will be held in our Resident Activity Space until October 31st.
The panels will be open for additional viewing at our November 3rd event "Hyogemono Tea Gathering in Mikanohara" as part of the larger "Ocha no Kyoto Expo" promotion activity. Please come and join in on the fun!
---
2017 October 15
Kyoto Kizugawa-ii Photo Exhibition in Panasonic Center Osaka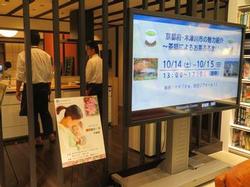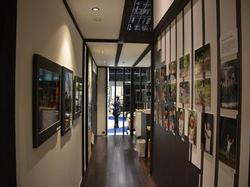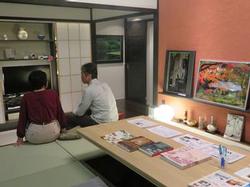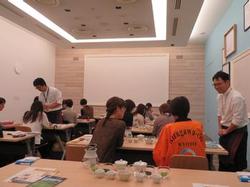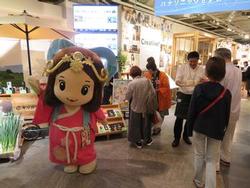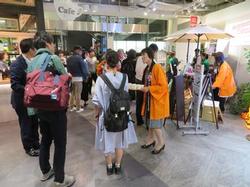 The city opened a photo exhibition called "Kizugawa-ii" to demonstrate the inherent charm of Kizugawa City.
In tandem, tea masters from the city held seminars on tea making techniques and traditions while we sold locally grown tea from our booth.
I was delighted to see so many people come experience our photographs and local tea!
---
2017 October 14
6th Kizugawa City Welfare Convention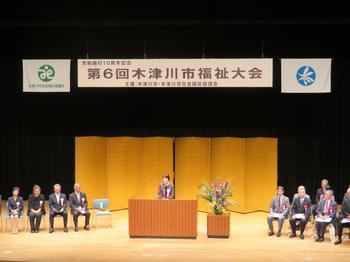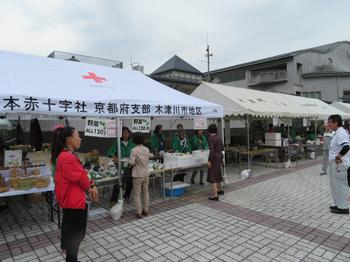 The 6th Kizugawa City Welfare Convention was held at the ASPIA Yamashiro community center this year, and I was in attendance to present letters of thanks to the tea producer Fukujuen and the Kizugawa City Construction Association for their generous donations to the city.
Thanks to organizations like Fukujuen and the Construction Association, as well as the citizens of Kizugawa, we are able to make strides toward building a region in which all people can live comfortably.
---
2017 October 12
Soraku-gun Region Administration Association Kyoto Prefectural Request Activities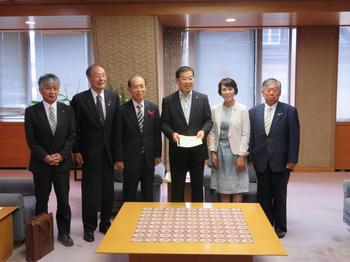 At the Soraku-gun municipal organization meeting, Kyoto Governor Yamada, myself, and other mayors from the area made requests for financial support in developing courses of action regarding harmful wildlife and the expansion of special education classes.
I intend to continue to strive for cooperation with the various parties involved in solving problems in the Soraku-gun region.
---
2017 October 9
Kamikoma Cats Return!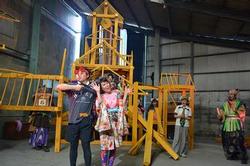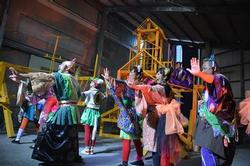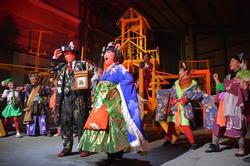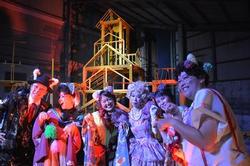 I made my long awaited debut in a play called "Kamikoma Cats Return!"
I dressed up like a cat and participated in solving a Kamikoma Cats mystery.
Being on the stage was quite thrilling!
---
2017 October 9
2nd Umedani Mini Handicraft Fair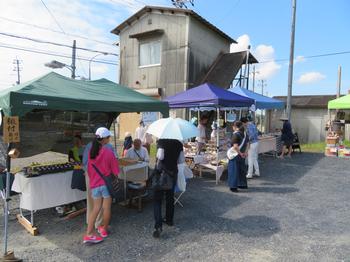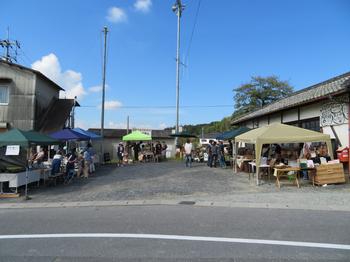 I participated in this year's Umedani Mini Handcraft Fair.
I had a wonderful time making small crafts, bread, Japanese treats, and cute bento foods. The event also had many local stores participating.
It was an enjoyable day of crafts and fun for everyone!
---
2017 October 8
Kizu Mikoshi Taiko Exhibition in Aeon Mall Takanohara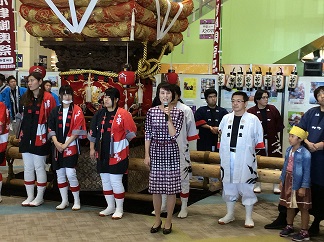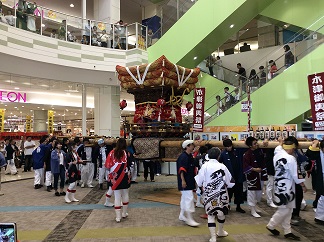 I made an appearance at the annual Kizu Mikoshi Taiko Exhibition at the Aeon Mall in Takanohara
The mikoshi will be lit up on October 14th to celebrate our city's 10th anniversary, and on the 21st and 22nd the mikoshi will be carried around to different shrines around Kizugawa. I invite all of you to come experience this fascinating cultural event!
---
2017 October 2
Fukujuen "Chandonya Street" Opening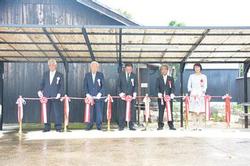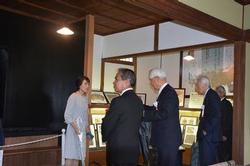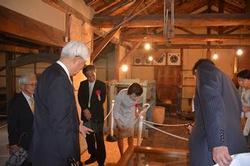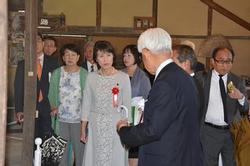 I attended the opening ceremony of Fukujuen's "Chadonya Street," a mini museum dedicated to the tea history of the area.
The opening of this museum is part of the larger promotional activity "Ocha no Kyoto," a movement dedicated to showing people from all over the world the allure of Southern Kyoto and its world famous tea.
I hope the "Chadonya Street" will become another famous area to visit in the Kamikoma area of our city.
登録日: 2017年11月2日 / 更新日: 2017年11月2日