2017 September Mayor's Column
2017 September 30
23rd National Women's Firefighter Exercise Competition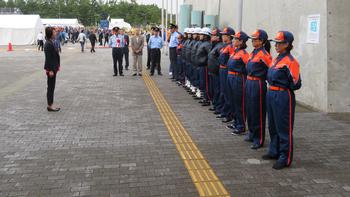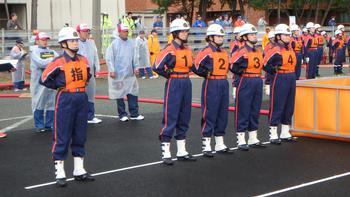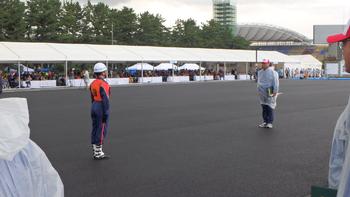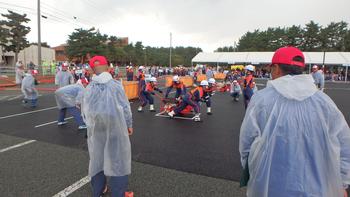 I travelled with a group of women from Kizugawa to cheer them on as they competed in the 23rd National Women's Firefighter Exercise Competition in Akita Prefecture.
I was floored as I watched our women firefighters fight for the top prize in every exercise. They were amazing!
---
2017 September 29
Kyoto Smart City Expo 2017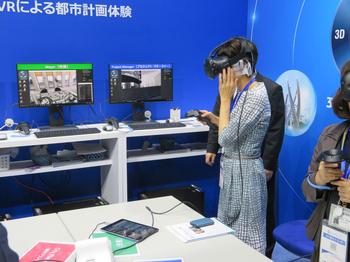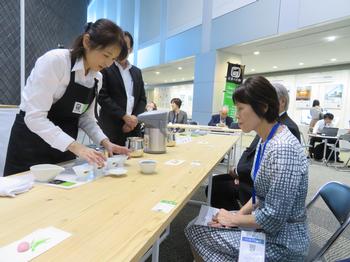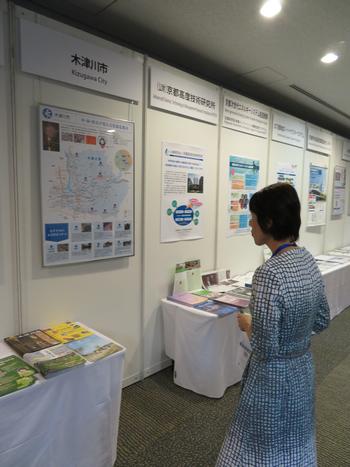 This year's Kyoto Smart City Expo, a convention exhibiting the latest technologies being researched in the Keihanna Science City, was held at the Keihanna Open Innovation Center (KICK). I had the pleasure of observing and participating in some of the booths.
Many cutting-edge information and communication technologies were introduced, including Kizugawa City's smart street lights!
---
2017 September 24
Kizu Hobaien 30th Anniversary and Respect for the Aged Celebration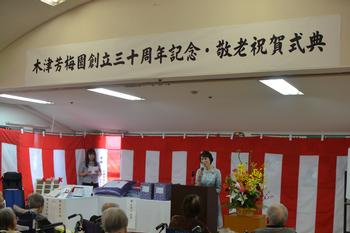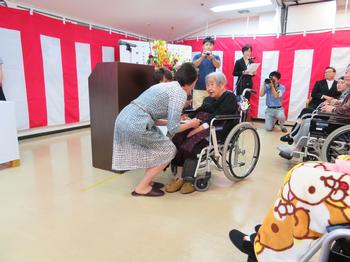 I attended the joint celebration of Kizu Hobaien's 30th anniversary since establishment and their Respect for the Aged Celebration. I also provided an address and celebratory gifts as well.
I thank Kizu Hobaien deeply for their commitment to community welfare for the last 30 years.
May the residents of Kizu Hobaien live out many more healthy days for years to come!
---
2017 September 16 and 23
Kizugawa City Senior Association Celebrations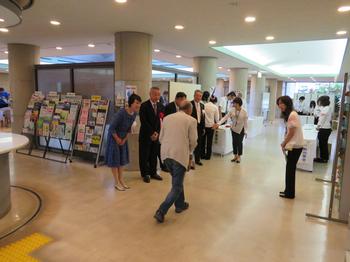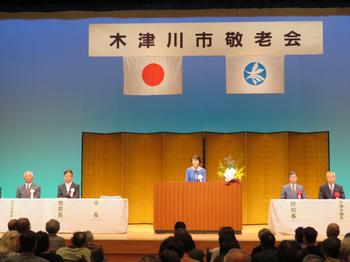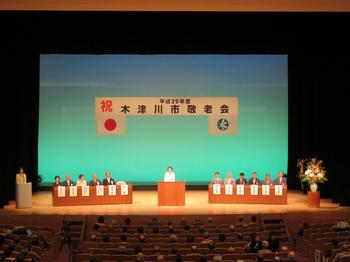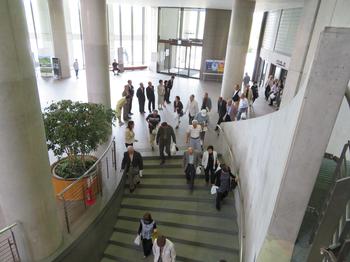 I attended the Kizu and Yamashiro chapters' celebrations of our Kizugawa City Senior Associations to provide an address and present celebratory gifts. Unfortunately, due to the typhoon, the Kamo chapter's celebration was cancelled.
I hope our senior citizens continue to live long, healthy lives!
---
2017 September 9, 15, 17, and 18
Kizugawa City Respect for the Aged Celebrations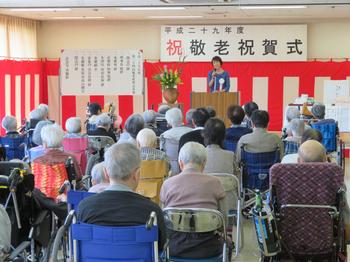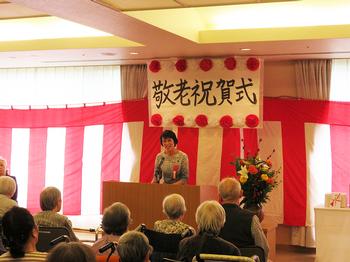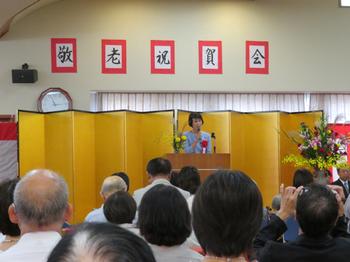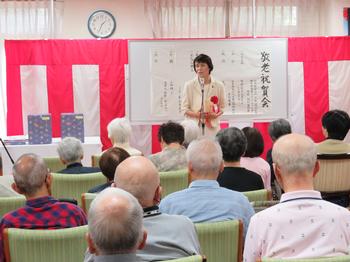 I attended Respect for the aged celebrations across our city and provided a celebratory address and passed out gifts to our eldery citizens at Kamo Kihada-en, Kamo n osato, Yamashiro Nukumori no sato, and Yuri no ki.
I hope they continue to live in good health for years to come!
---
2017 September 22
Kyotango "Allure of the Seasons" Photo Contest Entry Exhibition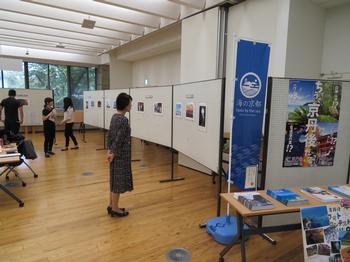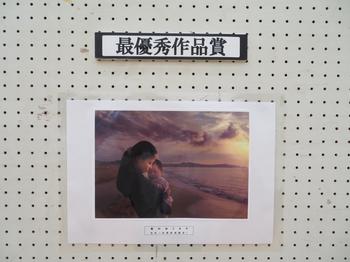 Until Septemer 29, the Resident Activity Space on the first floor of Kizugawa City Hall will be hosting an exhibition of entries from the Kyotango City Photo Contest "Allure of the Seasons." I stopped by to take a look at the exhibition myself.
The beauty of the sea-side city of Kyotango was conveyed in all of the stunning pieces.
---
2017 September 10
8th Kizugawa City-wide Field Day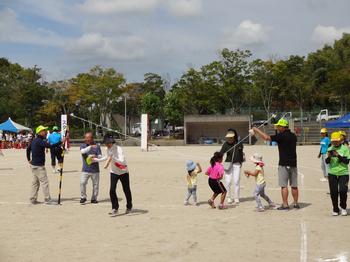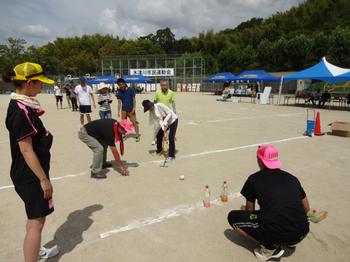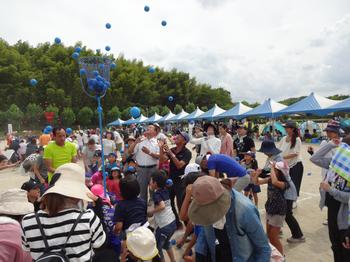 I participated in this year's city-wide field day.
It was great fun joining in on the various sports and games with the citizens at the beginning of autumn.
---
2017 September 9
Yottoide 10th Anniversary Ceremony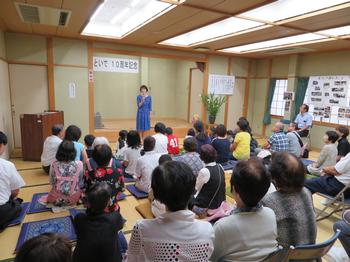 I provided the opening remarks for Yottoide's 10th Anniversary Ceremony.
I expressed thanks to Yottoide for providing a comfortable activity space for all citizens to participate in family cooking events and raise their children over the past 10 years.
I hope they continue to be an active force in community development in the coming years.
---
2017 September 5
2017 Cultural Property Exhibition – Kamio-dera Temple Ruins Artifacts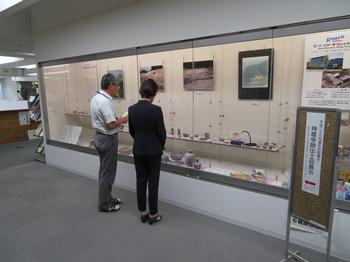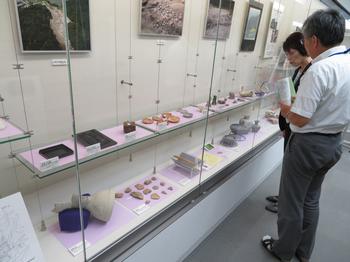 In front of the second floor elevator in the glass display case are artifacts from an excavation of Kamio-dera on exhibition. I took a short stroll to hear a little bit about them.
If you are able, I definitely recommend coming to see and hear about these historical pieces.
---
2017 September 1
10th Kizu Oil Painting Circle Exhibition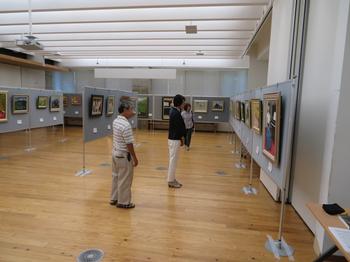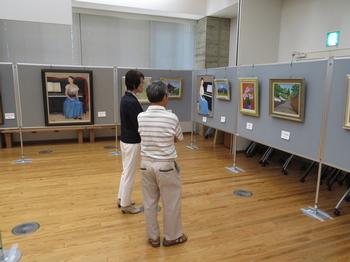 I took a stroll down to the first floor Resident Activity Space to look at the fascinating painting exhibition of the Kizu Oil Painting Circle (open until the 8th).
They were all extraordinary pieces that communicated the circle's passion for oil painting.
登録日: 2017年9月5日 / 更新日: 2017年10月6日