2017 June Mayor's Column
2017 June 25th
Kyoto Prefectural Police Color Guard: Music on Patrol in Seika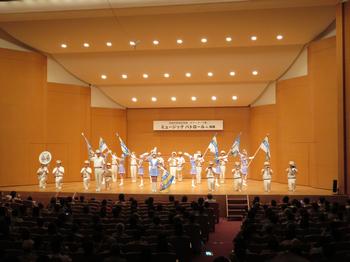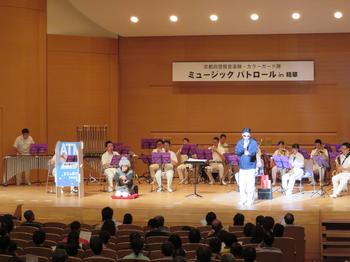 I attended the ensemble performance of the Kyoto Police Color Guard.
They performed a parody song cautioning us against money transfer fraud and other issues important to public safety and privacy.
It seems that transfer fraud is a financially harmful crime widespread in our city. Let's all be careful not to be fooled into money transfer fraud!
---
2017 June 11th
Kyoto Santa F.C. Homecoming Day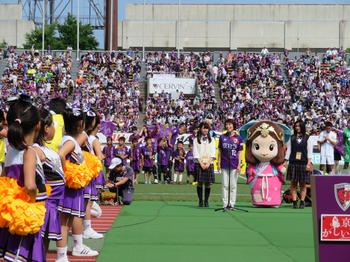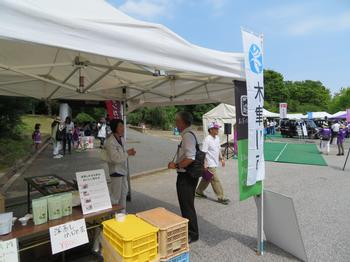 I had the honor of providing the kick off for Kyoto Sanga F.C.'s homecoming game at the Nishikyo-kyoku Stadium.
The Kizugawa City Promotion booth was there as well selling Kabuse Tea grown at Kizu High School.
I hope our Kyoto Sanga F.C. team will bring home many victories this season!
---
2017 June 7th
87th Japan Association of Mayors Convention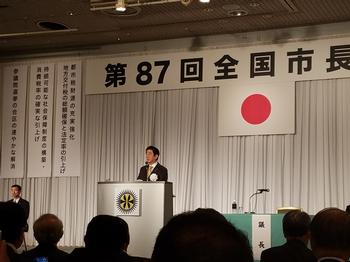 I attended the convention for the Japan Association of Mayors.
At this convention the mayors gathered their resolutions and proposals regarding the various problems our cities face and reconfirmed their commitment to appeal to the central government for assistance in solving them.
登録日: 2017年7月14日 / 更新日: 2017年7月14日