2017 March Mayor's Column
2017 March 28th
Lifelong Learning Festival – 37th Kizu Lecture and Circle Presentation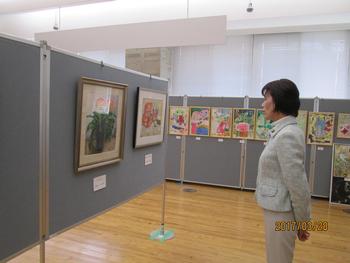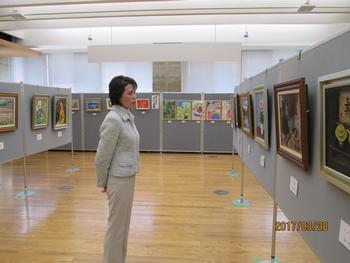 I took a look at the pieces included in this year's Lifelong Learning Festival Kizu Lecture and Circle Presentation in the city hall's Resident Activity Space.
They were all wonderful pieces I that I enjoyed viewing.
---
2017 March 26th
Completion of Aisaki Preschool-Kindergarten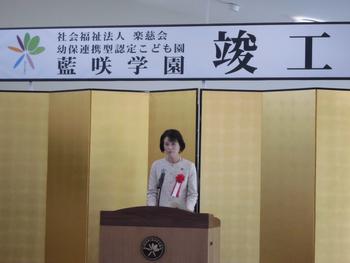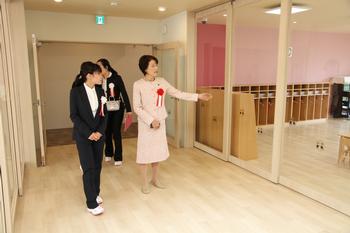 I attended the opening of the New Aisaki Preschool-Kindergarten. The school is authorized to operate as both a preschool and kindergarten.
I'm hoping it will be a school overflowing with the smiling faces of our city's children.
---
2017 March 19th
10th Anniversary "KISEKI" – Nipponichi Festival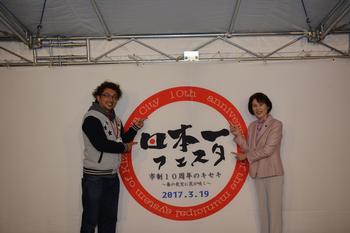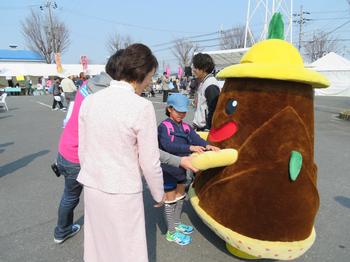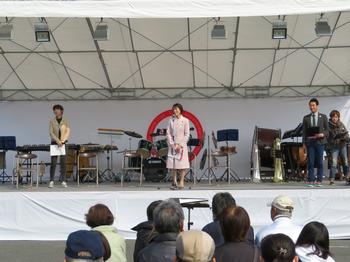 In celebration of our 10th anniversary as a city, the local Youth Chamber of Commerce and Industry held a "Nipponichi Festival" where participants could try their hand at making bamboo shoot burgers, partake in local cuisine, and support local businesses.
It closed with a great display of fireworks which was a wonderful crowd pleaser.
---
2017 March 18th
"Ocha no Kyoto – Discover Premium Green" Themed Train "Yamashiro Reccha" Unveiling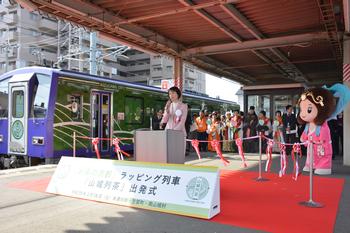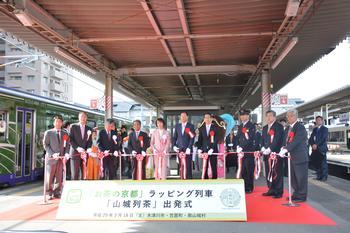 I participated in the unveiling of the "Yamashiro Ressha," a themed train based on the tea industry of the surrounding area. The train contains hanging posters of the Ambassador for Kyoto Yamashiro AKB48's Yui Yokoyama introducing the charm of the region and "Yamashiro Ressha" logo curtains that can be viewed while riding the train.
I hope this allows more people to experience the high points of the Kizugawa City, Kasagi Town, and Minami Yamashiro Village regions.
---
2017 March 12th
Kizugawa City 10 Year Anniversary Ceremony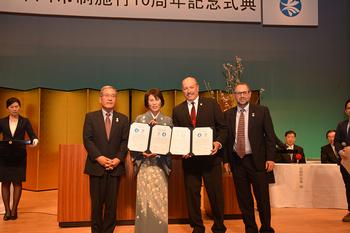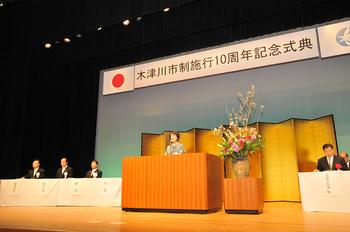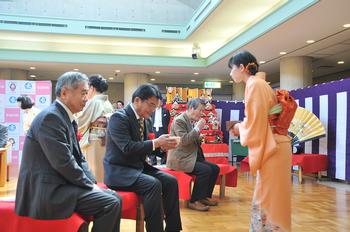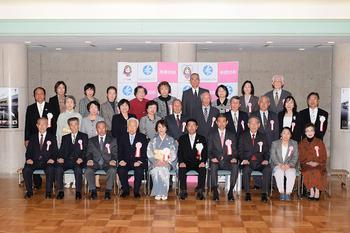 I celebrated our 10th anniversary as a city with dignitaries and citizens at ASPIA Yamashiro Community Center.
I awarded two Distinguished Citizen certificates to Iemon Fukui, creator of Fukujuen, a well-known tea manufacturer and distributer located in Kizugawa City, and the Japanese marathon record holder Toshinari Takaoka, a native of Kizugawa City.
In addition to the award ceremony, we were graced with an anniversary concert by the wind ensembles of Kizu High School and Nanyo High School, a congratulatory lecture by Olympic synchronized swimmer Yumiko Ishiguro, and the presentation of the Santa Monica Friendship City Pact with representatives from Santa Monica, California, USA.
I would like to thank our emcees from Kizu and Nanyo High school, our Tea Ceremony Association for providing green tea to our guests, our Flower Arrangement Association for the flowers that decorated the venue, and all of our support staff that proved crucial in reining in our 10th year as a city.
---
2017 March 10th
Completetion Ceremony of Yamashiro Police Box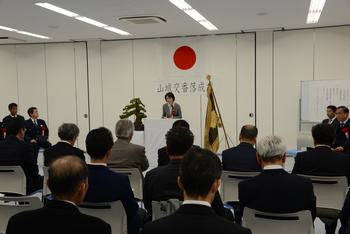 I attended the completion ceremony of the Yamashiro Police Box. An arm of the Kyoto Police force that has been protecting the regions citizens since 1975, it received a well-deserved renovation, which involved a full-scale rebuilding.
I hope this will help in continuing to fulfill their motto of "creating a living space of safety and peace of mind" to the people of Yamashiro and deepen the connection with the area's inhabitants.
---
2017 March 4th
Kamo Funaya Girls' Day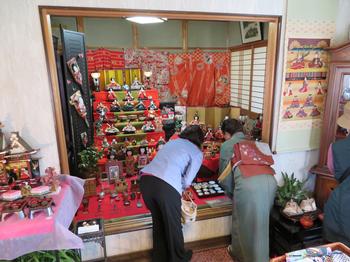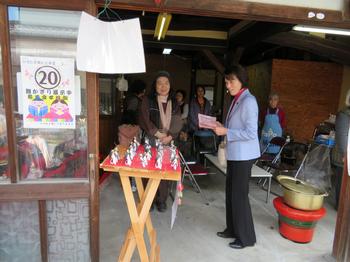 I visited Kamo Funaya for their Girls' Day festival celebration.
Every year an elaborate celebration is planned and I am excited to see what they have in store for us this year.
---
2017 March 4th
4th Kamo Railway History Exhibition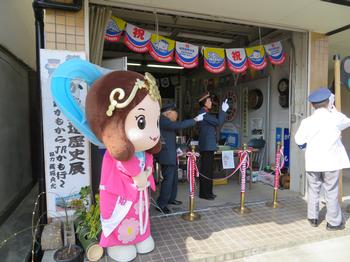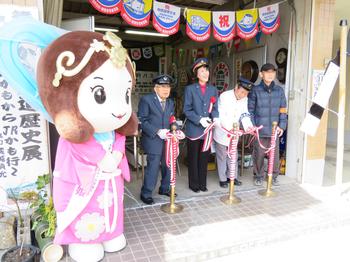 I had the honor of providing opening words and ribbon cutting at the Kamo railway history exhibition.
After the nostalgic experience of handing my ticket to the attendant to be punched, I viewed the locomotive and train signs, and other important documents displayed about the history of the Kamo railway.
---
2017 March 4th
Kamo Lifelong Learning Festival – 34th Community Center Festival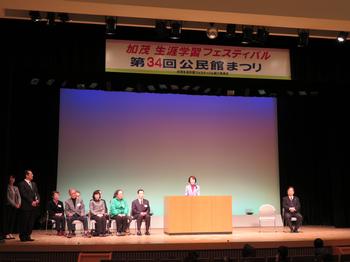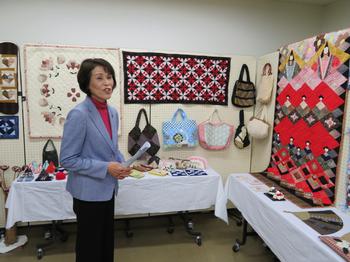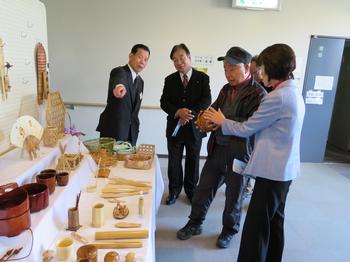 Upon giving the opening remarks of the festival, I had the pleasure of listening to each exhibitor's stories and viewing their extraordinary works.
Following their slogan "Learning amongst friends and harmonious encounters," I hope we in Kizugawa will continue to spread a message of peace.
登録日: 2017年4月5日 / 更新日: 2017年4月5日