2017 April Mayor's Column
2017 April 29th
Kizugawa City Kamo Outdoor Music Festival 2017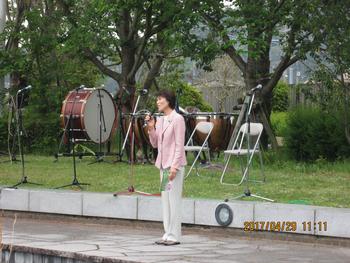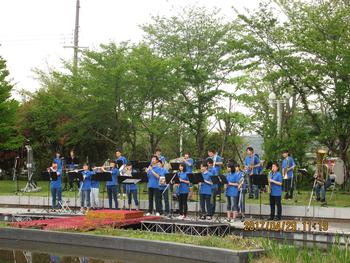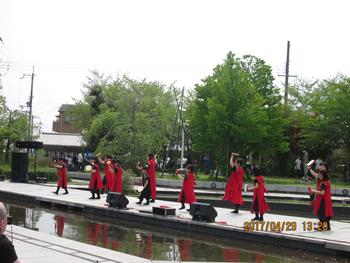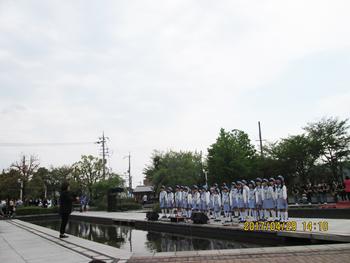 I attended the Outdoor Music Festival in our Kamo region.
Everyone enjoyed the music and it was a fantastic, fun event.
---
2017 April 27th
Kizugawa Bridge Construction Inspection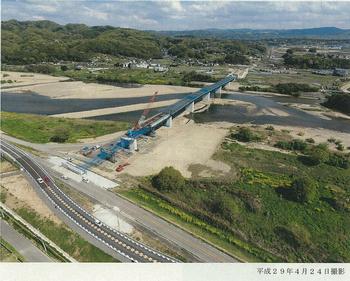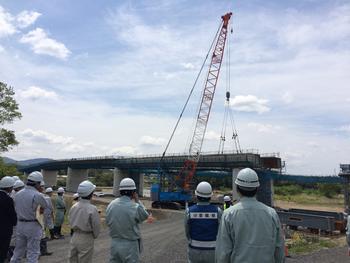 I inspected the building of a second bridge in our city.
Construction of the connecting bridge is continuing as planned, and I expect it will better our reaction to natural disasters and strengthen our traffic network when combined with the completion of the Uji-Kizu Line.
---
2017 April 24th
2017 Kyoto Governor and Municipality Conference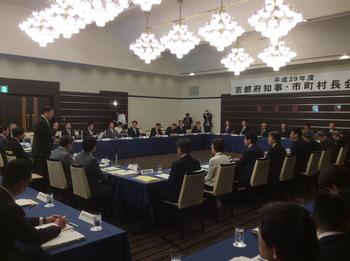 The Governor of Kyoto, myself, and other heads from municipalities within Kyoto Prefecture gathered together to receive briefings on the prefectural budget and exchange opinions on regional developments within Kyoto.
I believe all of the municipalities should come together to tackle the serious topic of declining birthrates and the rapidly aging population in Japan.
---
2017 April 23rd
Tango – Kizugawa Food Fair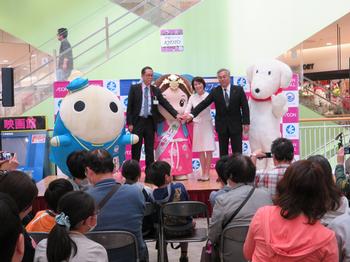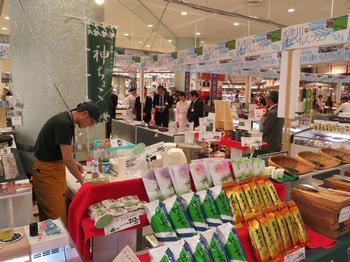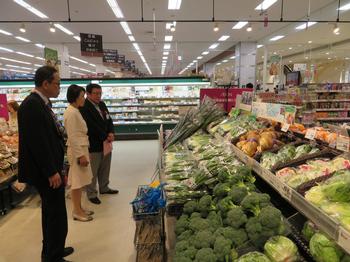 Thanks to the efforts of our citizens and city employees, we were able to run a successful event showcasing delicious foods from Kyotango and Kizugawa.
Takanohara Aeon, where the event took place, will continue to sell vegetables grown in Kizugawa even after the event is finished.
---
2017 April 23rd
14th Saganakadai Sakura Viewing Gathering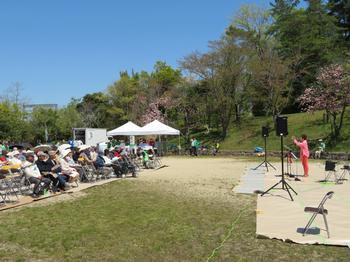 I participated in the 14th Sakura Viewing Gathering in Saganakadai on a beautiful, clear day blessed with blossoming Yae Sakura.
It was a wonderful time with song and frivolity.
---
2017 April 23rd
Mimorotsuku Kaseyama-Satoyama School Opening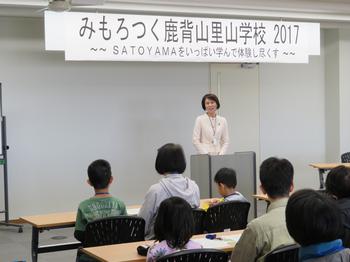 47 children from the Satoyama region will be able to experience education in a natural setting with the opening of our new Satoyama School.
I hope the chance to interact with plants, fowl, and insects in nature will provide them with the opportunity to grow into thoughtful adults.
---
2017 April 21st
Photo Club Kizu Exhibition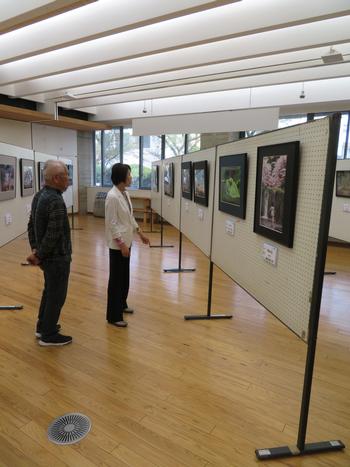 Members of the Kizu area Photo Club took wonderful pictures for their exhibition.
Although I'm used to many of the sights in our city, I was delighted to discover a new way to view them through each photographers' lense.
---
2017 April 18th
11th Meeting of the Kizugawa Food Betterment Promotion Association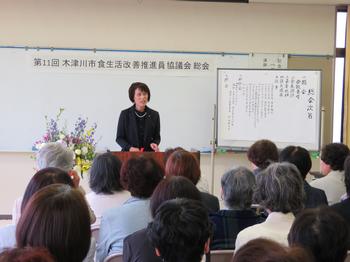 In living a healthy and fulfilling life, a healthy diet is very important.
I respect greatly the diligent efforts of the Association to better our citizens' lives by raising public awareness about the importance of eating fish and vegetables, and holding recipe contests to educate people on how to cook healthy foods.
---
2017 April 14th
Management Disaster Prevention Training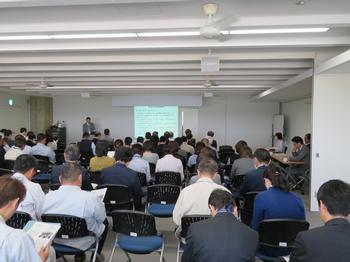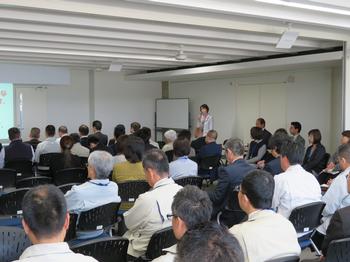 Following the annual shuffling of upper management, we held a disaster prevention training session.
In recent years, we have been experiencing an influx of unexpected natural disasters across the country. With a sense of urgency, I would like to continue to prepare ourselves for such events.
---
2017 April 12th
3rd Japanese Woman Mayor Panel Discussion Regarding Future Policy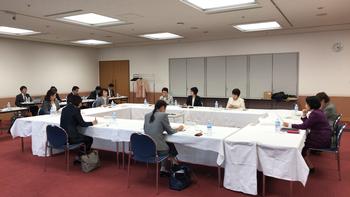 I got together with other female mayors from across the country to discuss policy and exchange opinions on childcare and education, city safety, and local revitalization.
I, as well as my peers, believe it was a great opportunity to talk to mayors from other municipalities to see what direction they plan on driving their communities.
---
2017 April 8th
"Ocha no Kyoto Minamiyamashiro-mura" Rest Stop Completion Ceremony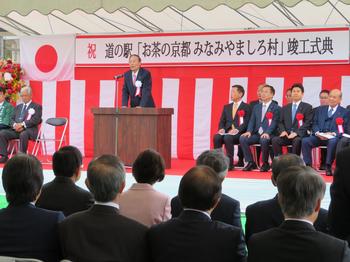 I attended the completion ceremony of the first rest stop on the side of National Highway 163, "Ocha no Kyoto Minamiyamashiro-mura."
I expect it to be a great location for passers-by to learn about the Yamashiro region's local fare and a catalyst for community activity.
---
2017 April 6th
New Water Drainage Pump Truck Added to Fleet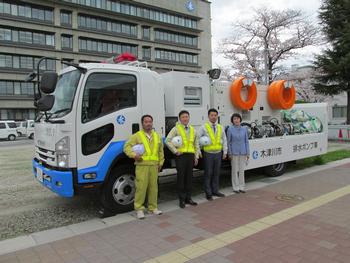 As part of our plan to equip ourselves with the tools to deal with a typhoon, we purchased a water drainage pump to extract water from flooded areas.
I put great trust in our Building and Construction Association to operate the pump properly and help prevent flood damage in our city.
---
2017 April 6th
Raising Public Awareness for Traffic Safety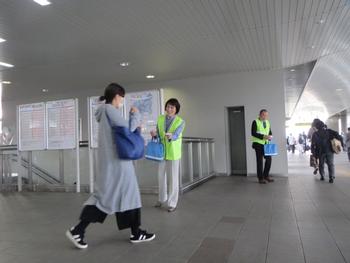 I participated in raising public awareness for traffic safety in the coming spring months.
In light of everyone going back to work and school and getting back into their regular schedules, I would like everyone to take the proper precautions to ensure traffic safety for all.
---
2017 April 4th
Kuni Elementary, Tanakura Elementary, Kamikoma Kid's Club Inspection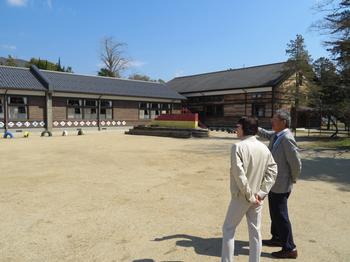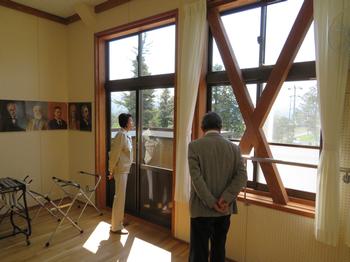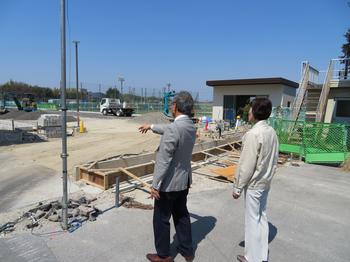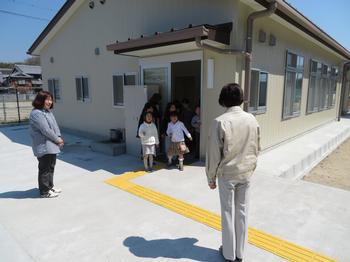 I inspected the new earthquake resistant renovations to Kuni Elementary, the outer renovations to Tanakura Elemenary, and the new equipment at Kamikoma Kid's Club.
The renovations will help to keep Kizugawa a safe, comfortable environment for children to live and grow.
---
2017 April 3rd
New Fiscal Year Personnel Change Ceremony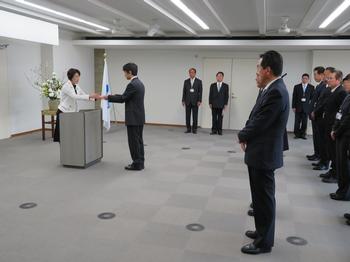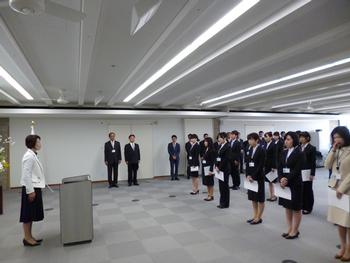 I attended the personnel change ceremony for the new fiscal year. This ceremony recognizes new hires and major upper level management changes.
I hope the new changes reignite our civil servants' passion for serving the public.
---
2017 April 1st
Kyoto Infused with Tea Expo – Opening Event "Sakurachakai"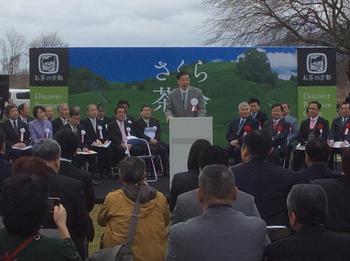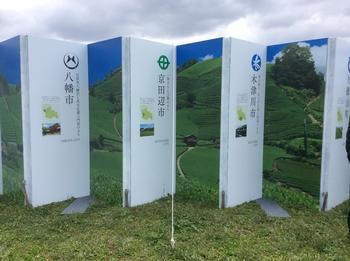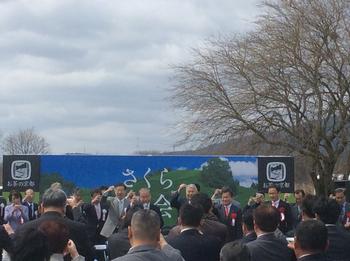 Toasting with tea from the Uji region, we unveiled the year-long Kyoto Infused with Tea Expo campaign.
The opening was held by the Oribe Furuta-Style Tea Ceremony Research Association.
I welcome anyone and everyone wanting to experience the heart of tea in Japan at each event in the Kyoto Infused with Tea Expo.
登録日: 2017年4月20日 / 更新日: 2017年5月26日