2017 July Mayor's Column
2017 July 31
2017 Kizugawa Youth Cultural Exchange Program Ceremony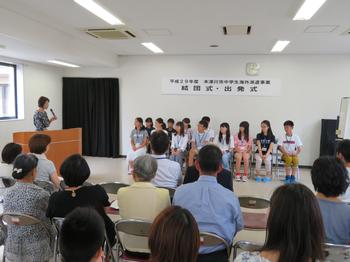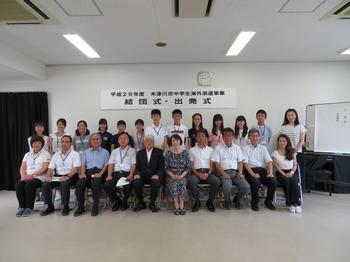 This year's group of 12 children from Kizugawa going to Santa Monica will be the first since the conclusion of our friendship city pact with the friendly Californian city across the sea.
I'm looking forward to hearing about their experiences and see how they've grown when they come back home.
---
2017 July 29
Kizugawa City Summer Festival 2017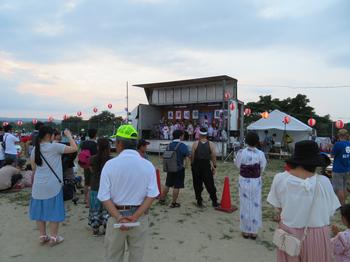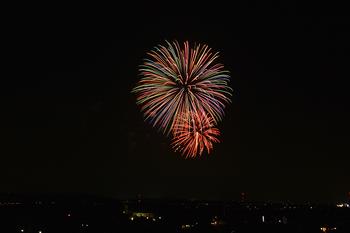 I joined many of our citizens at this summer's festival as we enjoyed the performances of our children's choir from the Yamashiro area, a taiko group, and ensemble bands from our local chamber of commerce and a group called Ocha Neko.
The night ended with a beautiful display of fireworks.
---
2017 July 28
2017 Kinki Region National Highway Conference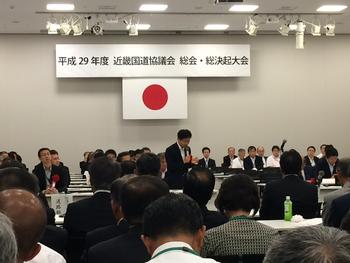 I attended a conference regarding our national highways in the Kinki Region.
I intend to continue to make a case for the outfitting of a main thoroughfare in the Kizugawa area for the benefit of our citizens.
---
2017 July 11th
Uji-Kizu Line Early Construction Request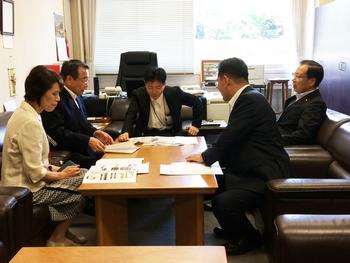 In a meeting with the Ministry of Land, Infrastructure, Transport and Tourism Chief Highway Officer I made the case for the early outfitting of the Uji-Kizu expressway to help citizens from our growing city get to areas like Kyoto City, Nagoya, and Kobe.
---
2017 July 5th
Santa Monica Middle School Exchange Student Reception Ceremony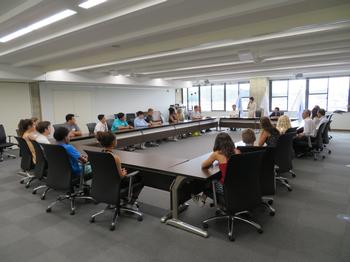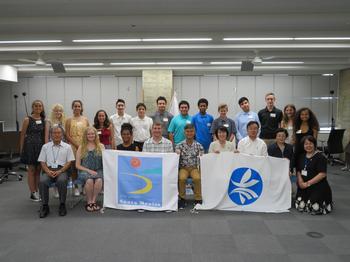 We welcomed the first group of 14 middle school students from Santa Monica since the conclusion of our friendship pact. Accompanying them were 4 chaperones, for a total of 18 Santa Monica citizens.
While they are here only for a short time, I hope they enjoy all we have to offer in Kizugawa.
---
2017 July 4th
"Soubi" Art Exhibition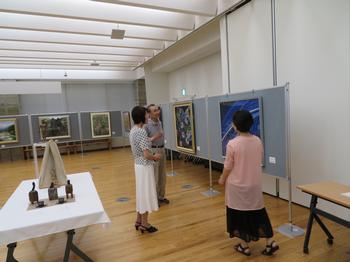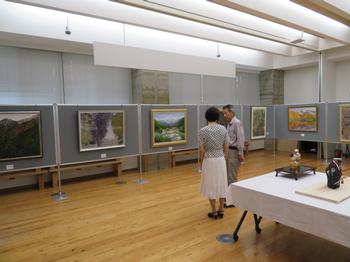 The "Soubi" Art Exhibition will be on display in the resident activity space until the 7th of July. True to the name of the exhibition, each work was sublime.
---
2017 July 1st
Japanese Heritage Summit in Kyoto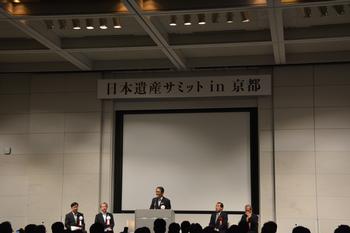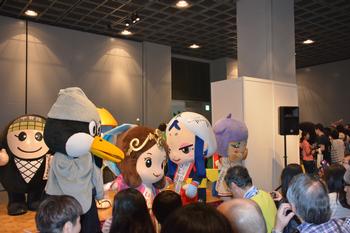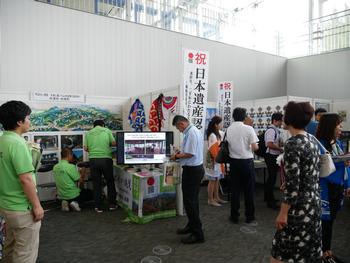 This event focusing on Japanese heritage spots was held in the Keihanna Open Innovation Center, where we also welcomed representatives from the Agency for Cultural Affairs and Tourism Affairs.
As part of the Yamashiro Region in Kyoto, I would like to further cooperate with local municipalities and continue to endeavor ourselves in promoting our historic tea walk "800 Years of Japanese Tea."
登録日: 2017年7月19日 / 更新日: 2017年8月10日