蟹満寺 - Kaniman-ji Temple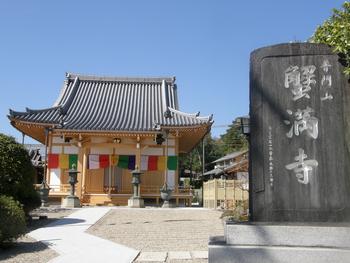 Kaniman-ji Temple Main Hall and Entrance Sign
Kaniman-ji is a late-Hakuho period temple famous for its historical relation to the story Kani no Ongaeshi contained in the Konjaku Monogatari, a collection of tales written during the Heian period.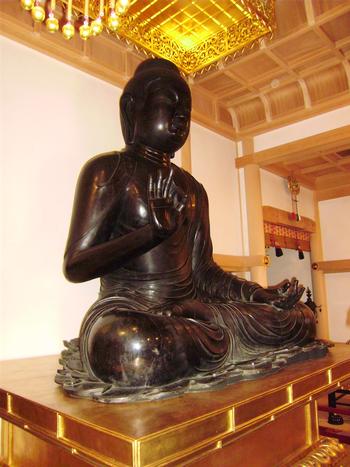 Bronze Sitting Statue of Shaka Nyorai
The temple's principal image, a sitting bronze statue of Shaka Nyorai, is considered a masterpiece in the world of Buddhist art in Japan, comparable to the Yakushi statue enshrined at Nara's Yakushi-ji Temple. The history and lineage of this grand statue is unclear and has long been the center of a debate regarding its mysterious past. Following an archaeological survey in 2005, it was confirmed to be a work dating back to the founding of the Hakuho period.
Address: Yamashirocho Kabata Hama 36
登録日: 2018年7月20日 / 更新日: 2018年7月20日