Yamashiro Forest Park and Rest Village
Come and listen to the chirping birds and the soft tricking streams at the serene and green Yamashiro Forrest Park.
Camping grounds or cabins are available for reservation. Escape from the city and enjoy a night surrounded by nature!
You can also do some light shopping at our kiosk, visit our café, or bring your own materials for a barbeque.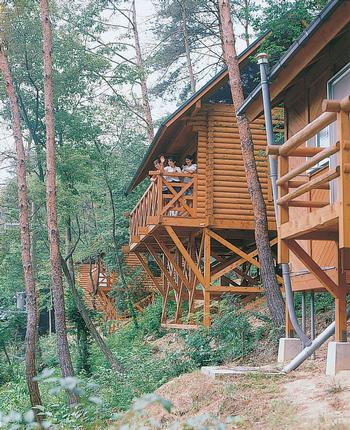 Fees:
Environment Maintenance Fee
Adults (from middle school age up) 200 yen/person
Children 100 yen/person
Parking Fee
500 yen/car
Bungalow rental (max of 4 people)
6,000 yen/night
Log House rental (max of 8 people)
12,000/night
Address:
JPN - 木津川市山城町大字神童子小字三上山1番地
ENG - Jindoji Sanjoyama 1, Yamashirocho, Kizugawashi, Kyotofu
※Toilets and parking available on site
登録日: 2018年7月20日 / 更新日: 2018年7月20日