2018 Izumi-hime Travel Diary Entries
This is the travel diary of the Kizugawa City mascot Izumi-hime where she writes down musings about the many places and fun events to see and experience in our city. Feel free to take a look into her activities!
2018 January 5
Happy New Year from your pal, Izumi-hime!
If you haven't noticed, I got all dressed up for the New Year! What do you think?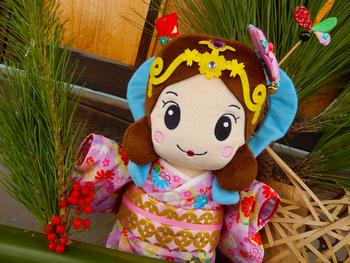 This year, I hope to show to all of my readers more great places in Kizugawa City.
Please share with me all the places in our city close to your heart! That would make me really happy!
And if you take some pictures of it, definitely submit them to the Kizugawa City Photo Contest! Who knows, you might win?
Looking forward to meeting you all in the New Year!
See ya soon!
登録日: 2018年1月11日 / 更新日: 2018年1月18日