Kizugawa City Mascot Izumi-hime - Introduction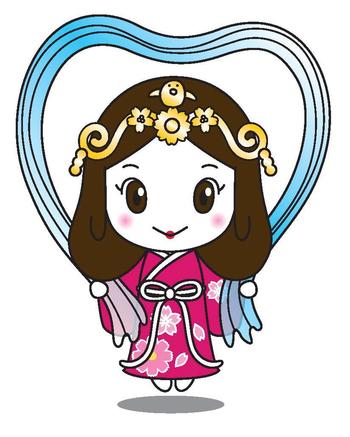 Izumi-hime Mascot Profile
I am the mascot of Kizugawa Izumi-hime!
I'm a girl that absolutely adores Kizugawa. Please feel free to talk to me if you see me! I love to make friends.

Name: Izumi-hime
Gender: Girl
Origin: Kizugawa City
Age: That's a secret ;-) (don't ever ask a lady her age!)
Charm Point: My smile
Favorite Flower: The sakura and the cosmos
Favorite Food: Rice balls
Hobbies: Exploring Kizugawa (especially walking around the temples and touring the research parks), and reading Japanese poetry
Traits: Bright, gentle, curious, fashionable
Talents: Bringing smiles to the faces of people I meet.
My dream: That everyone gets to experience and know Kizugawa
Who I like: Mayumaro (Kyoto-fu mascot), but I don't think he likes me back…

Keep up with what I'm doing around our lovely city Kizugawa and read about my exciting adventures by reading my travel diary!
登録日: 2017年8月29日 / 更新日: 2018年7月23日