Doshisha International Academy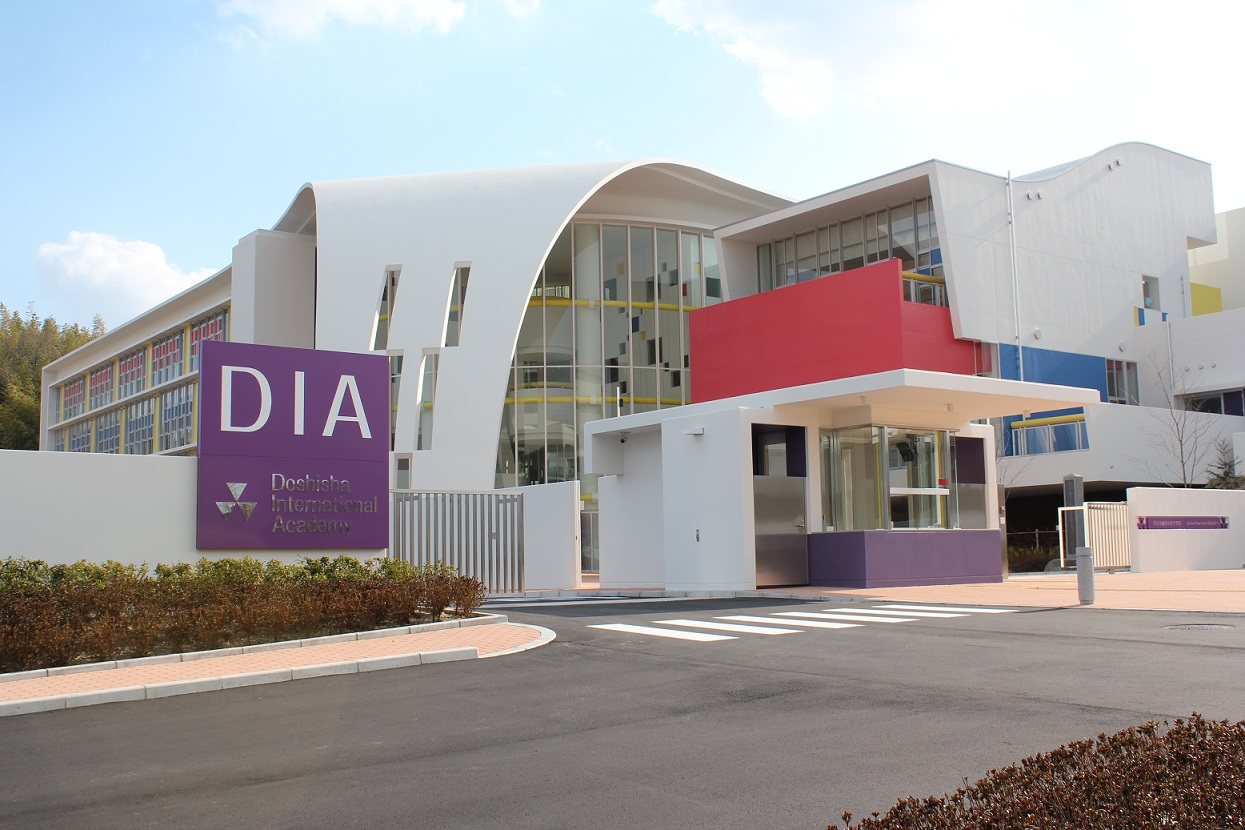 Doshisha International Academy (DIA), affiliated with Kyoto's Doshisha University opened in Kizugawa city in April 2011. DIA is a school founded to create an international learning environment for Japanese children, both from the local area and those returning from time spent overseas as well as children moving to the Kansai area from outside of Japan. Doshisha International Academy Elementary School and Doshisha International School Kyoto share a common campus at DIA. Doshisha International Academy Elementary School is a bilingual school where 55% of the language of instruction is English and 45% Japanese. At Doshisha International School Kyoto, the language of instruction is English. Although the two schools have separate curriculums, children in the elementary grades learn together in subject areas such as music, arts and crafts and P.E. It is hoped that this common environment will encourage not just the children's linguistic development, but also foster a school spirit of free communication, understanding and tolerance.
With provisions for both current residents of the city as well as newcomers and returnees from all over the world, Kizugawa city sees great potential in the contribution this school will make to our city and the Kansai Science city as a whole, as well as great pride in the rich learning environment this Doshisha International Academy is providing for its pupils.
Doshisha University, Doshisha International Academy
Kizugawa City, Kizugawa-dai 7-31-1
Grades offered:
Doshisha International Academy Elementary School Grades 1 to 6
Doshisha International School Kyoto: Elementary (Grades 1 to 5), Middle (Grades 6 to 8) High School (9 to 12)
For more details please turn to Doshisha International Academy's Homepage
For further enquiries please refer to:
Doshisha International Academy
Kyoto Prefecture, Kizugawa City, Kizugawa-dai 7-31-1
Tel: 0774-71-0810 Fax: 0774-71-0815
Website:www.dia.doshisha.ac.jp/index2.php
登録日: 2012年4月4日 / 更新日: 2018年3月28日