Kizugawa City Welcomes Its 75,000 Citizen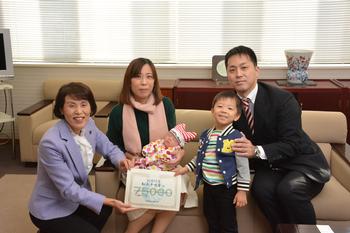 On October 31, Kizugawa City welcomed its 75,000th citizen, a baby girl by the name of Chisane Matsunaga, born to parents from the Umemidai area.
The milestone was celebrated in November with a ceremony held by Kizugawa City Mayor, Noriko Kawai. The family was gifted a certificate, certifying little Chisane as the 75,000th citizen of Kizugawa and a celebratory memento to remember the momentous occasion.
While Japan struggles with an aging population and low birthrates, we are happy to report that Kizugawa City is defying the current statistics, averaging an increase of 70 new citizens per month since our founding nearly 10 years ago.
With 75,000 citizens and counting, we in Kizugawa City will continue to develop our community into a place our citizens are proud to call home.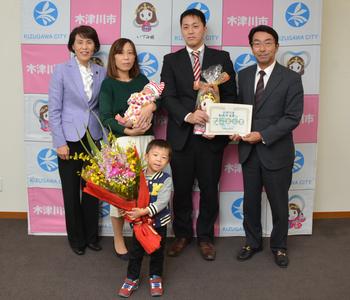 Pictured (left to right): Mayor Noriko Kawai, Matsunaga Family, City Assembly Chairman Katsuyoshi Kura
Kizugawa Population Trend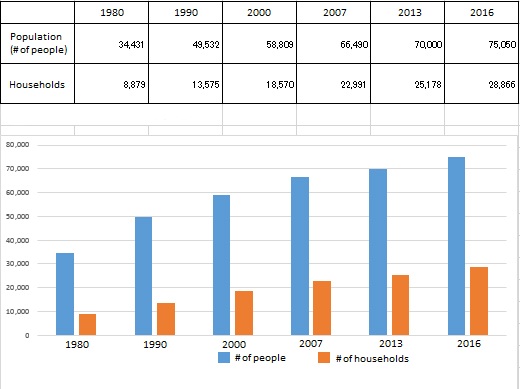 登録日: 2017年1月6日 / 更新日: 2017年11月14日